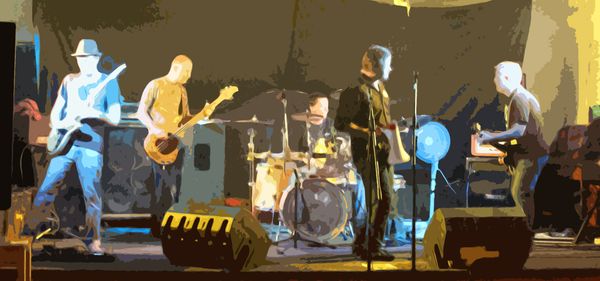 "

Out standing in their Field"
— Mad Cow
Formed in Taranaki NZ in the mid 90's, Mad Cow has been producing original Indie-Rock music for over 20 years.
Having come full circle with the return of their original singer in 2012 the band released a 3rd EP entitled Disturbing the Peace in 2015 and a full length self titled album in 2019 .
 "Alone" is the latest single released by Mad Cow in 2021
See FULL BIO
This is our first EP called See. It has the songs See , Reefer , Pigpen and Mistrusted.
  Take a Breath, I Won't Break , See Through You and Been Around the World are the four tracks on the EP and it was released in 2010.
Disturbing the Peace is the third EP in our Trilogy haha .It features the songs Bigger Stuff,Dog with a Bone,Stop the Noise and Disturbing the Peace.


MAD COW ALBUM 2019

Mad Cow MAD COW is our first full length CD. Produced during 2016-2018 it contains eight songs, Who I Am, Borderline, Timebomb, Jimmy Can't Sleep, Show of Hands, What's This All For, Anzac Day and Back Home. Several Videos have been made for songs from this album including Anzac Day and What's this all for.
Recorded 100% Kiwi Style at Pigpen Studios, our second Record with Jon singing.
Fast foward to 2021 . Jon and I have recorded a new single called "Alone"
Artwork as always granted permission by Michael D Smither.
THE FUTURE
In the pipeline....more singles and a "best of" Album featuring the re-mastered best of Mad Cow's prevoius releases (CDs are a thing of the past so it's either Digital or Vinyl)