Our Story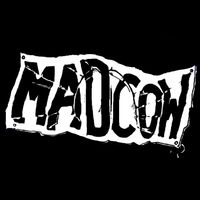 Mad Cow formed in Taranaki NZ in the mid 90's, evolving from New Plymouth
school band "No Comment" and has been producing original Indie-Rock music
ever since, releasing four CDs since 2000, and the Single "Alone" in 2021.
Always striving for originality and proudly independent, Mad Cow record and mix
their own songs and produce videos under the label "Pigpen Studios".
Same Boat was recorded over 2021-22 with many challenges, taking longer than
the band would have liked.
Mad Cow has had many songs on local NZ radio and is playlisted on The Most FM,
they have also played at the local Festival of Lights and performed live in
Melbourne VIC.
"Same Boat" is the latest single to be released by Mad Cow (Dec 2022)
 
DISCOGRAPHY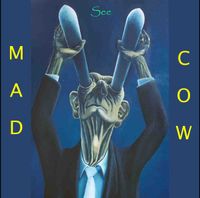 This is our first EP called See. It has the songs See, Reefer, Pigpen and Mistrusted and features the Vocals of Hu-mann (as he liked to be called). We recorded and produced the entire disc ourselves using 2 ADATs (Digital 8 track recording tape machines which use super VHS tape). I even did a diploma in Audio engineering at SAE so we could mix it all ourselves using our home studio we dubbed "Pigpen Studio". It took nearly two years to complete, and we used images painted by my father for the front and back covers. Released in 2000.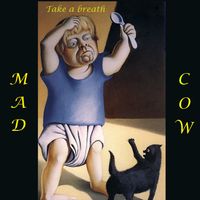 Our second EP was ten years later, I was living in Melbourne at the time. Drums and Bass flew over to Melbourne from NZ for a weekend recording session at Incubator studio, we recorded 11 drum tracks in one day. In the following months I added guitar tracks and Jessi Macleod, a singer from another project tried some demo vocals. Jessi still lives in Melbourne Australia.
The project was being worked on at the same time as my first child being born (this helped on deciding the cover artwork - it's actually me as a baby) so Take a Breath was created. Take a Breath, I Won't Break, See Through You and Been Around the World are the four tracks on the EP and it was released in 2010.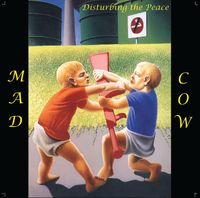 Disturbing the Peace is the third EP in our Trilogy haha. When I moved back to NZ in 2013, we started working with Jon who was our original singer (even before Hu-mann). We used four of the left-over drum tracks from the previous EP and created our rockiest release. More awesome pictures by my father are used on the covers (thanks Dad). It features the songs Bigger Stuff, Dog with a Bone, Stop the Noise and Disturbing the Peace.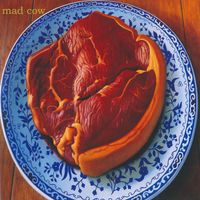 Mad Cow MAD COW is our first full length CD. Produced during 2016-2018 it contains eight songs, Who I Am, Borderline, Timebomb, Jimmy Can't Sleep, Show of Hands, What's This All For, Anzac Day and Back Home.
Recorded 100% Kiwi Style at Pigpen Studios, our second Record with Jon singing.
 We also produced a video for the track Anzac Day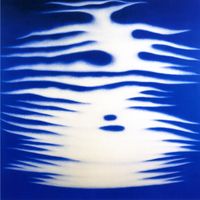 2021 single "Alone"
Artwork granted permission by Michael D Smither.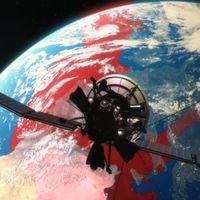 NEW single "Same Boat" coming DEC 2nd, 2022
THE FUTURE
In the pipeline.... more singles and a "beast of" Album featuring the re-mastered best of Mad Cow's previous releases (CDs are a thing of the past so it's either Digital or Vinyl)